World Cup History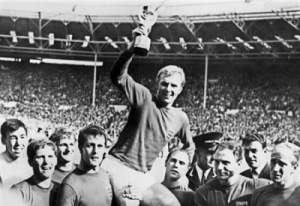 The FIFA World Cup has come a long way since it's humble beginnings in 1930. Back then, only 13 teams flew into Uruguay to take part in the tournament. Since then, the FIFA World Cup has expanded and gone from strength to strength to become the event we all love and eagerly wait to come round every four years.
Even if you don't regularly watch football, it's impossible not to get infected by the intensity of the passion and enthusiasm of fans when World Cup season is upon us. People can't resist rooting for their preferred team and it's a great occasion to come together with friends and celebrate in the name of sport.
There have been 19 World Cup tournaments so far, the next one in Brazil will be the twentieth edition of the World Cup and will kick off on 12 June 2014. Coincidentally, this year's host nation is the only team to have participated in every single tournament so far and also one with the most wins in the history of the World Cup. Brazil won the title five times to become reigning world champions in the football world, an honour they share with only seven other countries out of the 207 nationals teams affiliated with FIFA. The other World Cup winners are Italy, with four title; Ger
many, with three titles; Argentina and Uruguay, with two titles each; and England, France and Spain, with one title each.
The World Cup was first televised in 1954 and has become over the years the most widely viewed and followed sporting event. It pulls an even bigger crowd than the Olympic Games!
Nobody is immune to football fever. The whole world will be watching on July 2013 as 32 teams battle it out for the top trophy and add a new chapter in the World Cup's glorious history. This site will be there as history is happening, bring you live odds and the latest news as they break on the field. Stay tuned!